Wigan Youth Zone got into the pride spirit as they threw a party as part of LGBTQIA+ celebrations.
Throughout Pride Month, Wigan Youth Zone was decorated with pride quotes and its members handmade rainbow flags, enjoyed a pride picnic, ate colourful cupcakes and shared various constructive pride related debates and conversations. Wigan Youth Zone celebrated pride month to allow its members to come together to commemorate and honour LGBTQIA+ communities within the centre and around the world.
On June 28, 1969, police raided the Stonewall Inn, a gay club in Greenwich Village, New York. The raid led to bar patrons, staff and neighbourhood residents rioting onto Christopher Street outside the club throughout the following six days. The message of the protests were clear – protestors demanded the establishment of places where LGBTQIA+ people could go and be open about their sexual orientation without fear of arrest. Pride Month is now celebrated every June and Pride Day is specifically celebrated each year on June 28.
Pride events at Wigan Youth Zone are usually grand affairs, although Covid restrictions have meant that smaller events have been taking place throughout June this year. Wigan Youth Zone's GLOW (Gay, Lesbian Or Whatever) group held their very own Pride Event, "GLOW PRIDE PARTY" which saw members creating rainbow tie dye shirts, singing pride themed songs on karaoke, and enjoying a pride pop quiz. The GLOW group gave statements about what Pride means to them and held effective discussions around the subject.
GLOW group and Hub Coordinator, Rachel Hancock, said; "I think Pride for our young people means being free to be who you are and to feel accepted around others. It is important in our culture to feel as though you can be true to yourself, and it is positive to see that in today's society people seem to be moving towards feeling that everyone can be open and accepting of each other. Groups like GLOW are essential to ensure that young people have a safe space where they know that they can always express themselves and feel confident."

Wigan Youth Zone member, Liv D, continued; "Pride means to me that people just get accepted and not just for who they are, and for me personally the GLOW group and the Youth Zone have helped me and supported me on my journey of coming out for who I am right now. So I can't thank the Youth Zone enough!"
Wigan Youth Zone's GLOW group meet every Saturday 4pm – 6pm (currently over 18s only sessions). The group are hoping to expand this once covid restrictions ease and potentially run an under 18s group also. The GLOW group welcome everyone and anyone to join for weekly discussions around issues that they feel the LGBTQIA+ community faces, create projects to raise awareness, and plan events. It's a group in which members can feel comfortable to express their sexuality and identity and talk to others who are in similar positions as a means of boosting their confidence.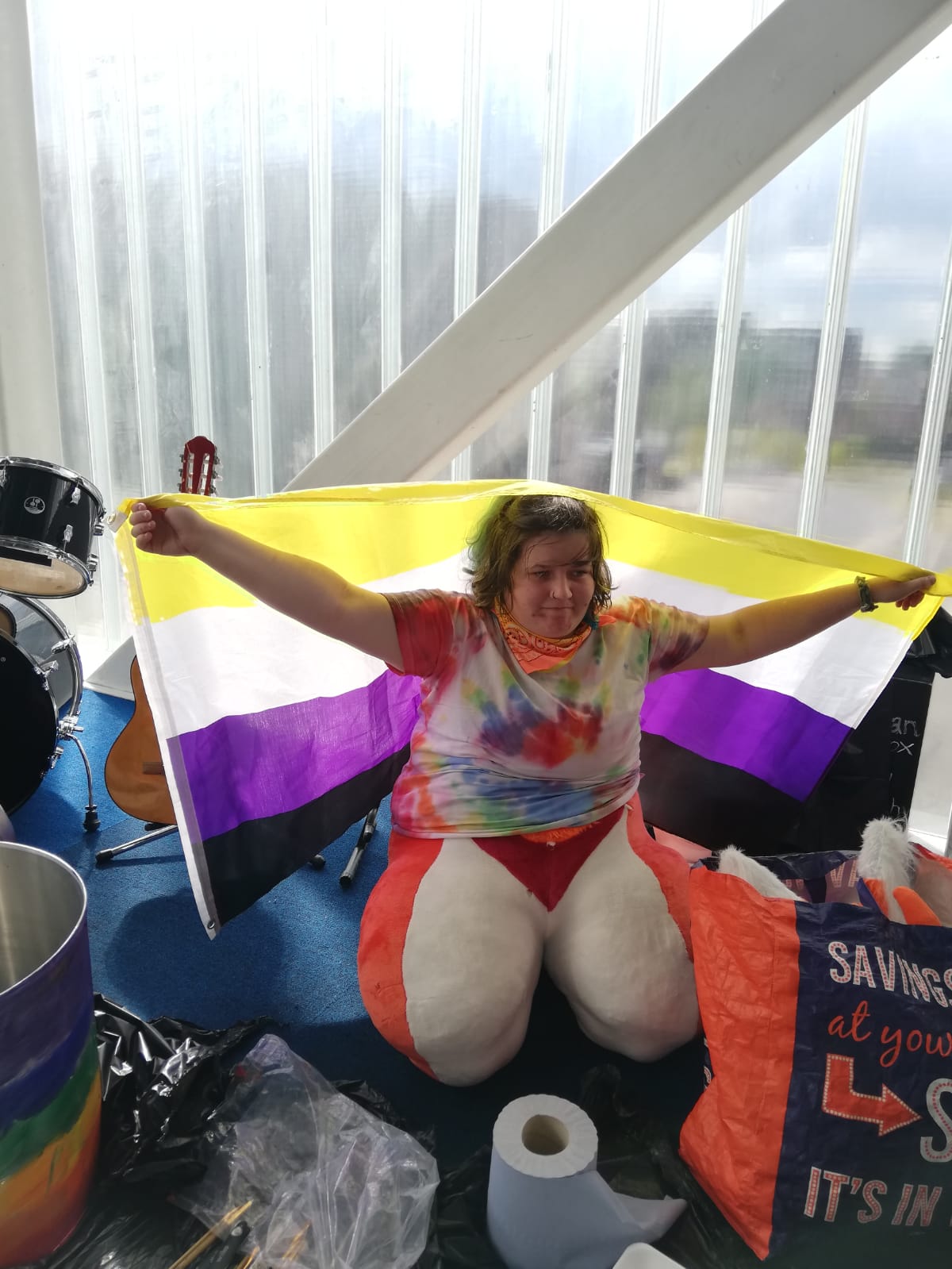 Wigan Youth Zone takes pride in diversity, acceptance and inclusion being at the very core of their culture, as well as boating an LGBTQIA+ friendly environment in which everyone is welcomed and accepted. If you would like more information about Wigan Youth Zone's GLOW group please email Rachel.Hancock@wiganyouthzone.org. The Youth Zone is continuing their FREE Memberships and Renewals, simply use code PRIDE21 at checkout here. https://www.wiganyouthzone.org/become-a-member/
It is hoped that with the continuation of such initiatives like the ones above, we will continue to give back to the wider Wigan and Leigh communities. To support the work of Wigan Youth Zone please visit https://www.wiganyouthzone.org/donate/