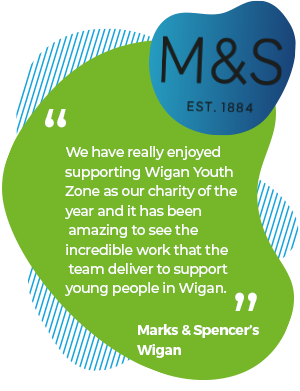 Here at Wigan Youth Zone we offer hundreds of activities to almost 5,000 members, 7 days a week, all year round. In order to continue to offer this service, we need support from throughout the community – whether it be generous investment from local businesses through to donations of time by our volunteers, Wigan Youth Zone is something that all our community can get involved in and be proud of for years to come.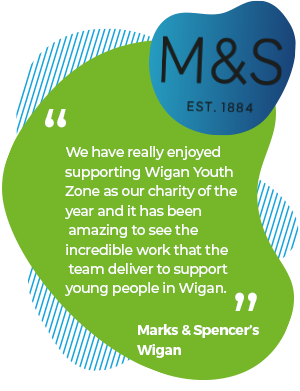 If you'd like to support us here at Wigan Youth Zone, there are tons of ways you can help us strengthen our offering and invest in the futures of Wigan's next generation.
Become a patron of Wigan Youth Zone and invest in the charity as well as benefitting from exclusive opportunities open to our business network, donate a few pound a month by becoming a Friend of Wigan Youth Zone or give up some time each week to help us deliver our activities with the kids – there's something that everyone can help us with!