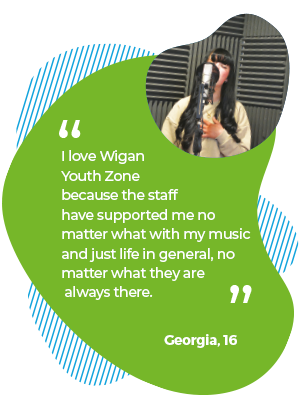 There is always someone to talk to, something to aim for and somewhere to go at Wigan Youth Zone.
As one of the largest youth zones in Europe, we're home to facilities that you can't find anywhere else in one place in the borough, from a climbing wall and recording studio to a skate park, gym and rec area – all for just 50p per session!
You can also find activities you love through our clubs in the community – away from our base in Wigan town centre.
.
Our doors are open to 8-19 year olds – young people with additional needs can join us up to the age of 25.