On Saturday 14th August, Wigan Youth Zone opened its doors for a night of pride-themed fun!
Senior members were invited to attend the Youth Zone's first major event since the pandemic restrictions began over 18 months ago. After almost two years of face masks, social distancing and constant hand sanitizing, the young people could finally return to the centre and enjoy a range of festivities.
From 1pm – 6pm, staff members from WYZ attended Wigan Pride and were able to sell a variety of pride-themed goods on their stall, each hand-made by the young people who attended the youth centre. 305 young people were engaged with by our staff on the stall alone, as well as numerous others from other staff members who took part.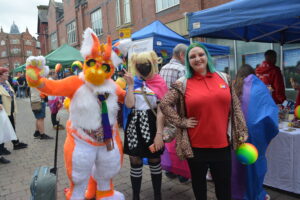 From 6pm – 8pm, the Wigan Youth Zone pride after-party was in session, featuring a whole host of different activities. From inflatables in the sports hall, a karaoke stage and dance floor in the rec area, and even ice creams, milkshakes and waffles from the "Mocktails and Dreams" counter.
The after-party was a resounding success – with 147 young people in attendance and 56 of those being brand new members!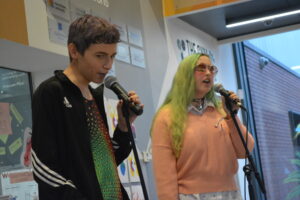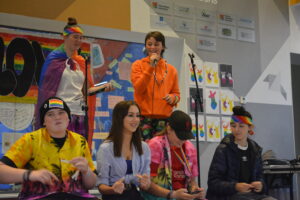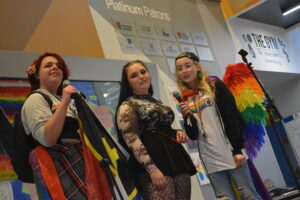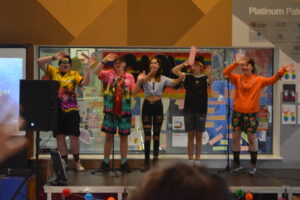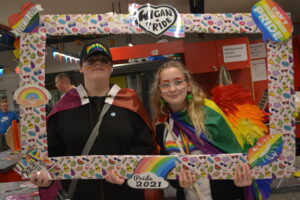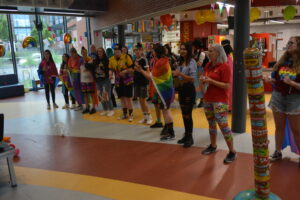 Senior Club Lead Hayley Russell said:
"It was such an amazing sight to see so many young people coming together and celebrating the LGBTQIA+ community in a safe and positive way. Members were encouraged to be proud of who they really are and were able to freely express themselves without judgment or intimidation."
Wigan Youth Zone is and will continue to be a safe and inclusive environment for all young people throughout Wigan and Leigh. Diversity, inclusion and acceptance are key values that are upheld within the youth centre and all members are welcomed and accepted. Always.
If you would like more information about Wigan Youth Zone's GLOW group please email Rachel.Hancock@wiganyouthzone.org.
The Youth Zone is continuing their FREE Memberships and Renewals, simply use code FREEMEMBERSHIP at checkout or call the centre on 01942 612061 to become a member.
It is hoped that with the continuation of such initiatives like the ones above, we will continue to give back to the wider Wigan and Leigh communities. To support the work of Wigan Youth Zone please visit https://www.wiganyouthzone.org/donate/