Have you ever wondered what it would be like to climb Mount Everest?
One of Wigan Youth Zone's senior members took on the challenge – climbing the equivalent of the height of Mount Everest on their indoor climbing wall.
Aiden Garfin, aged 14, began attending Wigan Youth Zone in 2021. From there, his passion for climbing has only grown stronger, with his record time for scaling their 10.5m climbing wall being 7.27 seconds, equalling a speed of 1.4 metres per second!
Mount Everest peaks at 8,848.86 m (29,031.7 ft), meaning that Aiden had to climb Wigan Youth Zone's 10.5m climbing wall a tremendous 849 times to complete the challenge. However, he decided that he was going to climb the wall 885 times so that there was no dispute as to his achievement.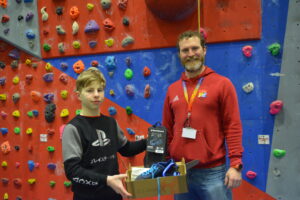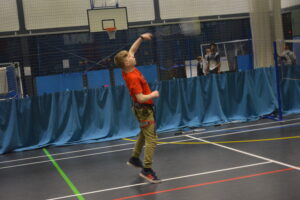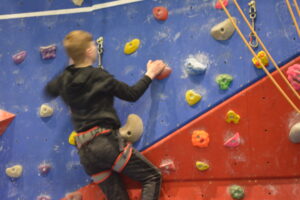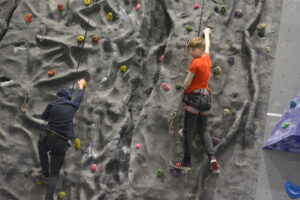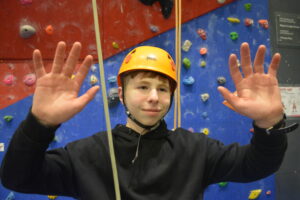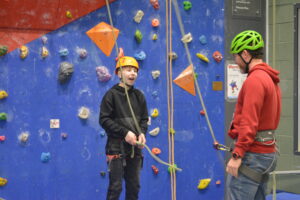 He began this challenge in late November 2021, with his final date for completion being the 10th of February 2022. His actual amount of climbing time was under 2 months, as he did not climb every day during this period.
Aiden said:
"I began coming to Wigan Youth Zone in September 2021, before that, I had never tried Rock Climbing. I used to climb trees all the time when I was younger so I thought to myself, why not just give it a go?
My passion for climbing has only grown since then, Chris taught me how to use all of the equipment and all of the climbing techniques.
I used to see people speed climbing the wall and wanted to try and beat their high score, so one day I finally did it. I beat my time several times since then and eventually got myself to a point where everyone I challenged to a race would always lose. The other members at the youth zone nicknamed me "Spiderman."
Derick from Wigan Youth Zone saw me climbing and suggested that I try and climb Mount Everest one day, so that's where the idea of the climbing challenge came from."
Chris Quigley, Wigan Youth Zone's Climbing Coordinator said:
"Aiden had been coming into the climbing wall as soon as he joined the youth zone, he started speed climbing to start with as he heard there was a record. It took Aiden about 3 weeks to completely obliterate the standing record by more than a full second.
When Aiden started to try and find other challenges, I suggested he try and climb the vertical height of a mountain as another member had climbed Ben Nevis, Aiden spoke to Derrek from the REC team who suggested he go for the tallest mountain on earth Mt Everest the challenge was initially for it to be a team event. However, Aiden wanted to complete the challenge on his own so we put a time frame on it of 2 months and he completed it much sooner. Well done Aiden you smashed it!"
At Wigan Youth Zone, we love to see our members take on amazing challenges, face their fears and learn new skills. We aim to allow our young people to succeed in a positive and inclusive environment.