During April Half Term, two senior members from Wigan Youth Zone were given the opportunity of a lifetime!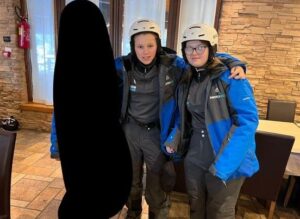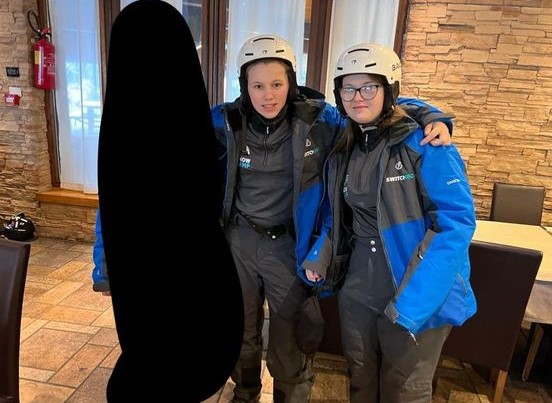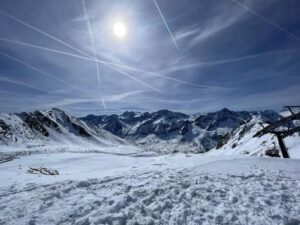 Alyssa and Macey received the chance to visit Passo Tonale Ski Resort in Italy to experience the thrill of skiing on real slopes for the first time! The journey was a staggering 28hrs of driving through several different countries, but it was all made worth it once they caught their first glimpse of the scenic resort that they would call home for the next 10 days.
This opportunity was provided by the wonderful Snow Camps   A wonderful charity dedicated to delivering accredited snow sports courses to young people who are most in need. They also provide life skills training and mental health support.
The pair originally started their Ski Camps journey in 2019, however, it was cut short due to the pandemic. The course was then resumed in 2021, where they would frequently visit the Chill Factore in Manchester in order to perfect their skiing skills!
Alyssa said:
"I got into Snow Camps after being told by Chris the Outdoor and Climbing Wall Coordinator that it was just a 2-day skiing trip. I never knew it was going to take me this far – to the point where I can now go on to do an apprenticeship with them. Throughout the excel course, we learnt a lot about teaching/coaching and whilst we were in Italy, we shadowed our instructors ready for our Snowsports England assessment! Most amazing experience time ever had 100%"
Macey said:
"It was mint. The experience I would never get if it wasn't for the Youth Zone. If anyone ever gets the opportunity to participate in snow camps I highly suggest taking it up. You will most likely never get the opportunity to do this again. You will meet new people and you can even get an apprenticeship from it. Snow camps can take you anywhere in the world."
Macey has since been offered the chance to volunteer with the charity and to help provide more courses for young people throughout the country.
We would like to say a HUGE thank you to snow camps for providing this opportunity for our young people – we are positive that they will treasure this memory for the rest of their lives.
To learn more about the fantastic work that Snow Camps provides, you can visit their website here.
Wigan Youth Zone is now recruiting for the next cohort of skiers. If you are interested in learning to ski from qualified instructors, and possibly take the same opportunities as Macey and Alyssa, please email dave.philp@wiganyouthzone.org.