Earlier this year, 10 of Wigan Youth Zone's amazing Get-A-Job Students successfully completed the six-week programme. Due to the Coronavirus Pandemic, the course leaders creatively reinvented the programme to run virtually so as not to let down young people in need of support at this difficult time…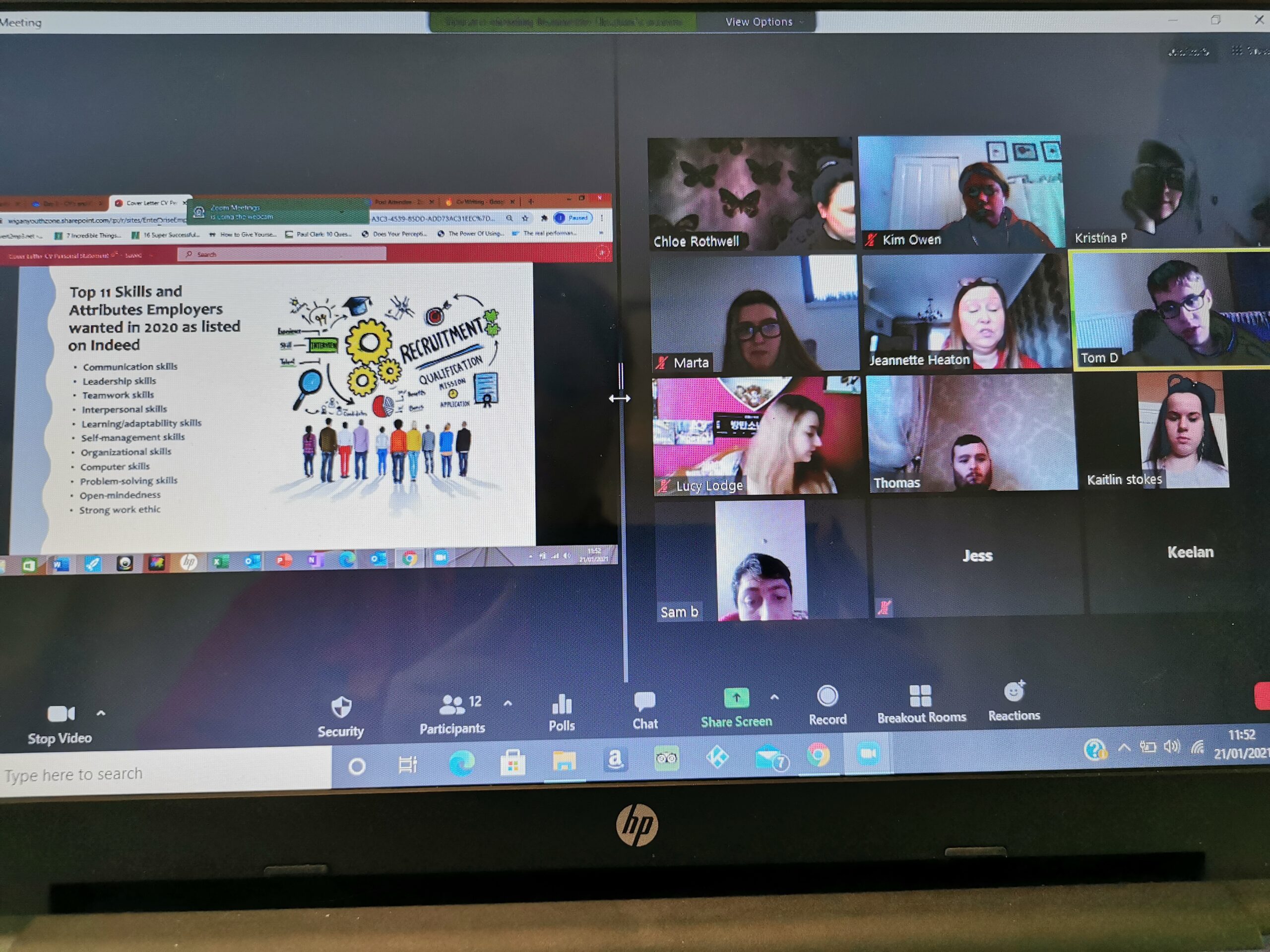 The programme focuses on helping young people to progress into employment, training or education, which is especially important given the struggles of the past year. Even before the pandemic, it isn't easy being young. Jobs were less secure, education expensive, debt increasing and mental health problems on the rise – all challenges that have been magnified by the pandemic.
The course aims to assist young people in developing important skills and improving their confidence in order to help them succeed in a workplace or educational setting.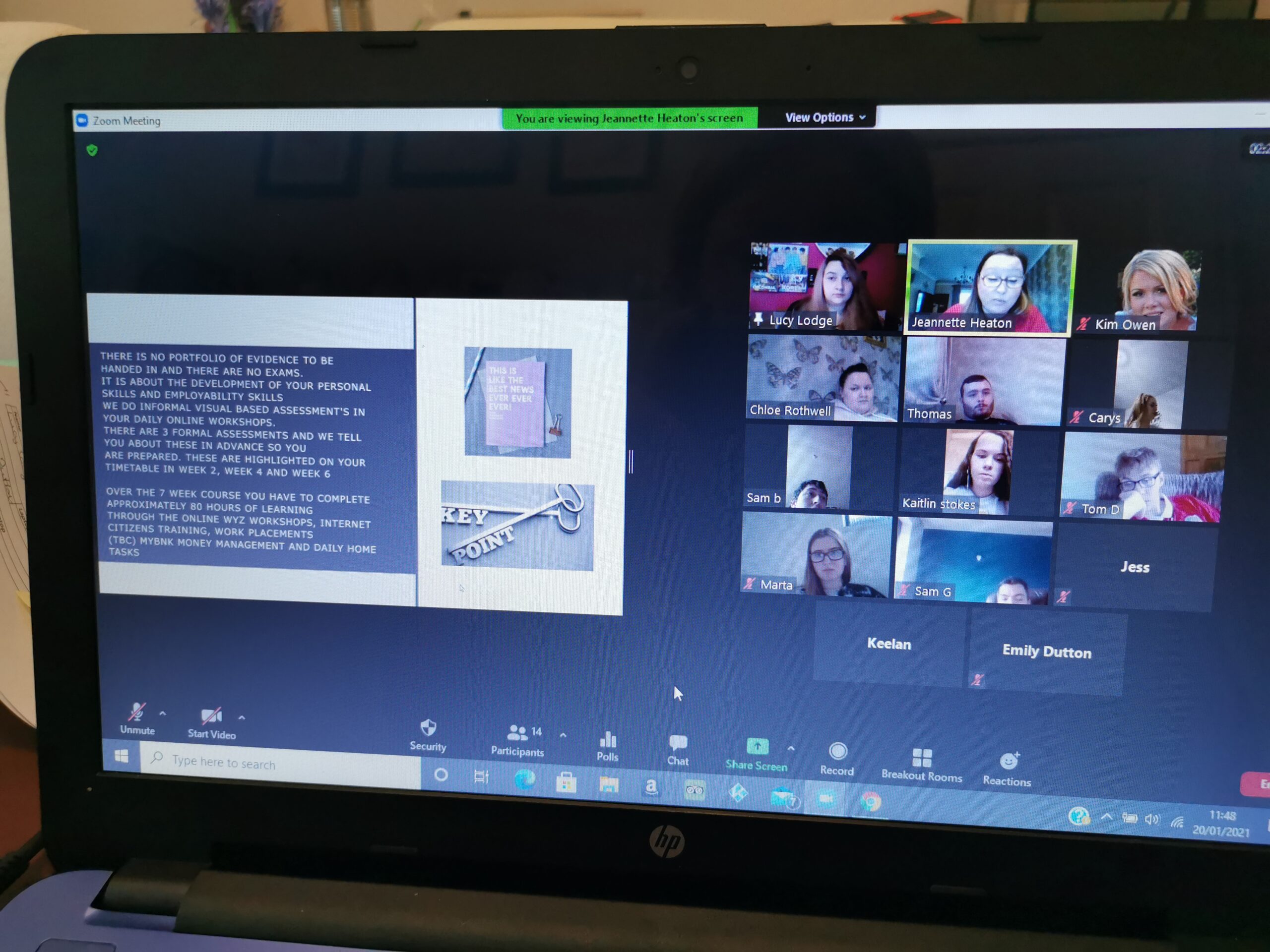 Kim Owen-Crook, the Enterprise and Employability Coordinator said;
"It was daunting as it was the first ever time running the programme completely online, g but I'm proud of what the staff and the young people have achieved. They have taken on board the information given to them and because of this eight of them are now in a positive destination, amazing considering we only met them through a screen."
The six-week course covers a variety of important topics, such as CV writing and interview skills, which both play a crucial role in job hunting. Each student had to take part in a mock interview over Zoom with someone they had never met before so that they could have a more realistic experience, from which they received feedback that they could use to improve.
All members achieved a level 1 Money Management qualification and a PEARL accreditation. Since the course has finished, eight of the members who participated have since been employed or have gone back into education.
Get a Job Student, Caitlin, 18 said;
 I dropped out of school at 13 and have found it really hard to find work, I didn't have a CV but thanks to the Get-A-Job course I have written one with their support and I am so happy. I have decided that I am going to go to college to do hair and beauty and I thank Wigan Youth Zone for letting me do some work experience at the Holiday Club.
A huge congratulations to Cohort 34 for completing the course!
Anyone from the ages of 16 – 24 can take this free course to help their journey on the career ladder. The next cohort starts on the 23rd of June, with opening days prior on 9th 16th and 17th June at 1pm.
For more information contact the Enterprise and Employability Coordinator on kim.owen@wiganyouthzone.org
To make a donation click here: https://www.wiganyouthzone.org/donate/