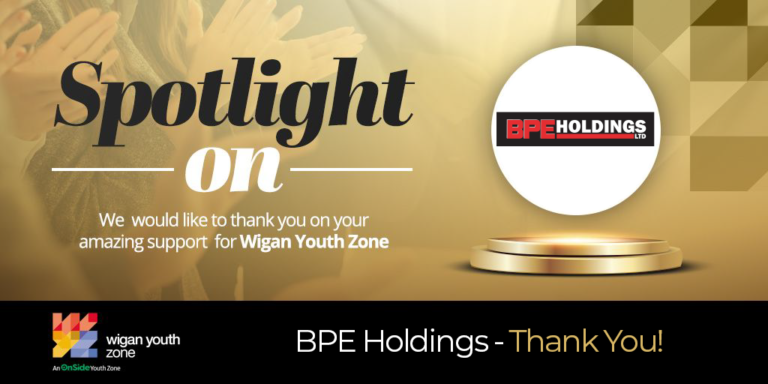 BPE Holdings, one of our valued silver Patrons, have recently changed their Patronship to become Gold Patrons of Wigan Youth Zone! 
We're blown away by the support we receive from BPE Holdings, which enables us to provide young people in the borough with life-changing experiences and opportunities. 
We rely on generous supporters, like BPE Holdings, to help us continue to offer our members a safe place to go, where they have something to do and someone to talk to.
BPE Holdings is a group of companies, including fully owned European subsidiaries distributing power equipment through both B2B and B2C channels in Europe and North America. 
Established in 2004 by Jeff Bimson, the original company Winch Solutions is a leading wholesaler of power products. From their beginning as a one-man business, they have expanded rapidly, growing year on year for more than 18 years to become a truly global organisation.
They are driven by the desire to be their best, continually improve, underpinned by their values, supported by an environment that truly cares about family, both inside and out of work.
If you'd like to find out more about supporting this life-changing charity or would like to arrange a tour to see the difference Wigan Youth Zone is making, then please email sharon.mclaren@wiganyouthzone.org