Wigan Youth Zones top tips on improving your Mental Health.
It's important we do our best to look after our mental health, just as it is vital to ensure our physical health.
Mental health issues in the UK increased sharply during the pandemic, one in six children aged five to 16 were identified as having a probable mental health problem in July 2021, a huge increase from one in nine in 2017. That's five children in every classroom.
Mental Health Awareness Week runs from Monday, May 9 – to Sunday, May 15, and we are looking at how to maintain a healthy mindset and tackle mental health issues.
Here are some of Wigan Youth Zone's top tips on how you can look after your mental health.
Find time to talk to someone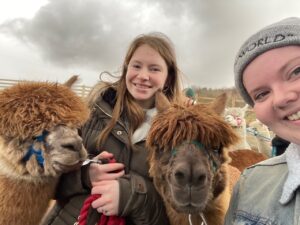 Finding the courage to seek help for our mental health is one of the most empowering, but also, often one of the most challenging things we can do. Showing vulnerability and being able to communicate when we feel stressed and overwhelmed, takes bravery and courage. Something that not everyone is prepared for or feels able to do. Knowing when to take a break or talk to a friend can have huge benefits for our well-being.
If you need someone to talk to, please speak to one of our Mental Health First Aiders or ask about our 1-2-1 well-being workers.
Get excited about exercise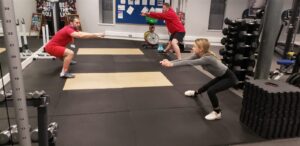 Exercise has many benefits including decreased risk of depression, improved health status and improved reports of happiness.
The movement itself primes you to connect with others. That's just the brain chemistry of it. When you get your heart rate up, when you use your body, when you engage your muscles, it changes your brain chemistry in a way that makes it easier to connect with others and bond, and trust other people.
Try Wigan Youth Zone's Gym or fitness programmes – however, if you are struggling to get excited about fitness here are some cheat codes to doing fitness:
Take a walk around Wigan Park or Haigh Hall
Opt for the stairs instead of the lift
Find a workout partner or gym buddy
Walk the long way round or the scenic route
Look into competitive sports like Football or Boxing
Tiny treats go a long way!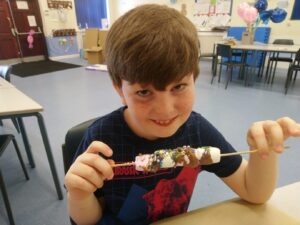 You are allowed to be happy, so make sure to treat yourself every day. Whether it's an extra 5 minutes on TIKTOK, a cheeky teaspoon of sugar in your cuppa or watching your favourite movie at the end of the day, it allows your life to be desire-led. Small daily doses of those little things that make us smile go a long way, and can easily be integrated into day to day life to give us a sense of fulfilment.
Eat a brain-healthy diet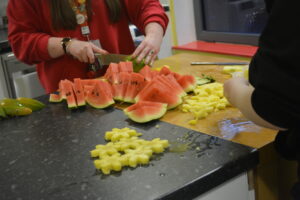 When it comes to mental health, what you eat can make a big difference. Research shows that a diet rich in foods like fruit, vegetables and seeds helps protect your mental health whilst diets high in processed foods, fast food and sugar are more likely to increase depression and anxiety. Foods that can support your mood include fatty fish rich in omega-3s, nuts (walnuts, almonds, cashews and peanuts), avocados, beans, and leafy greens (spinach, kale and Brussels sprouts), and fresh fruit such as blueberries.
Sleep well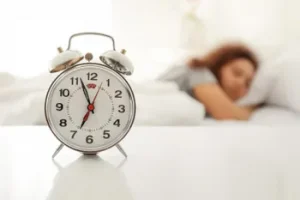 Sleep and mental health are closely connected. Sleep deprivation affects your psychological state and mental health. When you're sleep-deprived, your reaction time tends to be slower. You're also more likely to get angry or frustrated, feel anxious, act impulsively, or otherwise behave unpredictably. A good night's sleep should leave you feeling refreshed, alert, and ready to begin the day.
Find your hobby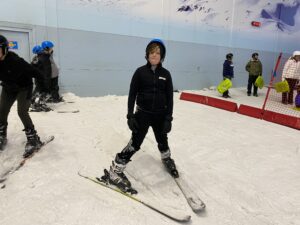 Having a hobby can give you a sense of satisfaction, pleasure, relaxation and give you a sense of accomplishment. Spending time on an activity that you enjoy can improve your mental health and wellbeing. Research shows that people with hobbies are less likely to suffer from stress, low mood, and depression. Activities that get you out and about can make you feel happier and more relaxed. Whether your hobby is creative, academic, athletic, or something personal, the important thing is that you find it meaningful and enjoyable.
In celebration of Mental Health Awareness Week 2022, Wigan Youth Zone is encouraging young people within the borough to tackle their mental health by taking advantage of the numerous Health and Well-being activities on offer. Activities include "Bro-gression", a male empowerment session that breaks down male stigmas, and a fitness session in partnership with the Banish App to use fitness as a tool to tackle mental illness.
The Youth Zone also runs a Mentoring service, funded by BBC Children in Need. These sessions provide young people with support from older members of the community and are positive role models. These members of the community have received training from Wigan Youth Zone to become a mentor and can provide long term support for a young person's emotional and mental health and support with life skills, hobbies etc.
Wigan Youth Zone has a range of support so if you are a parent or young person struggling with poor mental health, you can check the website for more information on their Health and Well-Being provision.  https://www.wiganyouthzone.org/about-us/health-and-wellbeing/.