On Friday 19th November, Wigan Youth Zone hosted a Pajama party to raise money for BBC Children In Need!
Members were encouraged to wear pajamas/something yellow to the session, ready for a night of comfy fun.
The night was packed full of activities, including a tombola where young people could win amazing prizes, "sponge a staff member" where members could pay to throw a wet sponge at a youth worker, as well as football, rock climbing, art, and a karaoke stage!
All proceeds from the night were donated to BBC Children in need, a fantastic charity that supports disadvantaged children and young people all throughout the UK. Their aim is to make sure that every child has a safe, happy and secure childhood. They also fund our mentoring programme here at Wigan Youth zone – we have just entered the third year of the funded project and have been able to provide young people with invaluable experiences and support due to their generosity.
The night was a huge success, with over 217 young people in attendance and £148.03 raised for an amazing cause.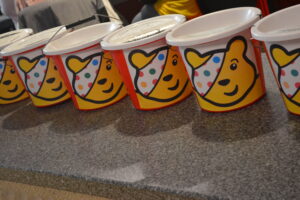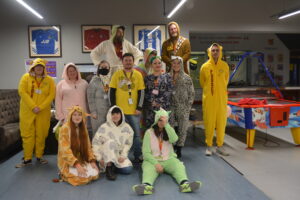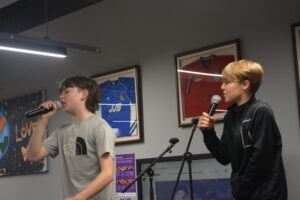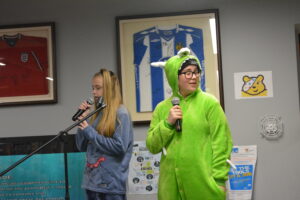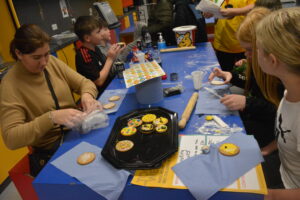 Our mentoring co-ordinator, Mike Lomax, said:
"Children in Need fund our mentoring programme here at Wigan Youth Zone and as a youth club, we always celebrate BBC Children in Need day to show our support/raise awareness and funds for a great cause.  This years' pyjama party was awesome fun and we had an amazing atmosphere in the Rec Area thanks to Gary from the music team and all the young people who performed/sang/participated in dance routines.  Sponge a staff member was worryingly popular amongst our members and the Tombola was a great success.  Staff got involved by wearing onesies and setting fun challenges for over 200 young people and all in all we had a great night of fun and games!"
You too can donate to Wigan Youth Zone here: https://www.wiganyouthzone.org/donate/