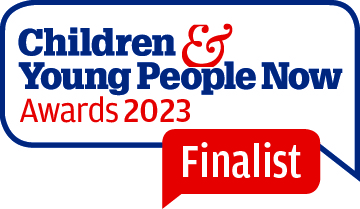 Wigan Youth Zone is thrilled to announce its selection as a finalist at the prestigious Children and Young People Now Awards 2023 in The Children and Young People's Charity Award category. The national award-giving body has recognised the exceptional charitable efforts of Wigan Youth Zone in inspiring and empowering the next generation to reach their full potential.
The shortlisting is testament of the hard work and dedication exhibited by Wigan Youth Zone over the past year. The charity has consistently played a pivotal role in transforming the lives of young people in Wigan and Leigh, fostering an environment where they can thrive and grow.
Since its inception ten years ago, Wigan Youth Zone has demonstrated that it is much more than just a physical facility – it is a vibrant and thriving youth charity with a clear vision of empowering young individuals to fulfil their dreams and aspirations. Through a wide range of activities, including sports, music, dance, art, and games, Wigan Youth Zone's inspiring youth workers and volunteers have successfully built meaningful relationships with young people leading to a whole host of positive outcomes such as increased confidence, reduced isolation and improved physical and mental health.
"We are truly grateful to be recognised as a finalist for The Children and Young People's Charity Award," Sikander Ali, Head of Operations at Wigan Youth Zone, stated with genuine appreciation. "I have seen the countless opportunities we've been able to provide for the young people of Wigan and Leigh first hand over the past ten years, and it fills us with immense pride. Receiving this nomination in our 10th birthday year feels extra special."
The winners of the Children and Young People Now Awards 2023 will be announced at a grand ceremony in November. Regardless of the outcome, being shortlisted itself is a remarkable achievement, reflecting the charity's significant impact on the lives of young people.
"To be a finalist is an incredible achievement and fantastic recognition of our work.," added Anthony Ashworth-Steen, Wigan Youth Zone CEO. " It demonstrates that the work we are doing in Wigan and Leigh is being recognised on a national level, which is very special for us all. We owe this success to our incredible staff and volunteer team, board members, founders, partners, patrons, young people, supporters and the wider community for supporting us on our journey – without which, none of our work would be possible."
Wigan Youth Zone has made an astounding impact, with their services being accessed over 730,000 times by almost 32,000 young people. Through the power of youth work, opportunity and human connection, the charity has facilitated countless life-changing moments for young people, many of whom are vulnerable.
For 10 months, Wigan Youth Zone is encouraging the local community to participate in a life-changing 10ForTheNextGen campaign. For more information on how you can support young people in your community, go to https://www.wiganyouthzone.org/ten-for-the-next-gen/ or, alternatively, email Lynsey Heyes at lynsey.heyes@wiganyouthzone.org.