Wigan Youth Zone staff and members are marking Mental Health Awareness Week by continuing conversations about mental wellbeing, raising awareness and being advocates for change in a challenging time. This year the theme is 'Loneliness' and how the impact of loneliness on our mental well-being and the practical steps we can take to address it.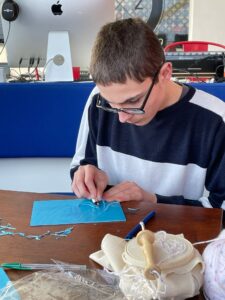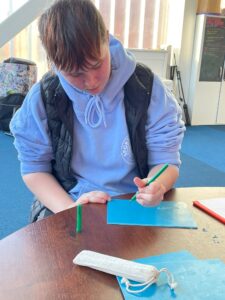 Mental Health Awareness Week is an annual event which provides an opportunity for the whole of the UK to focus on achieving good mental health. This year, Wigan Youth Zone is hosting a variety of sessions and activities to raise awareness around mental health and the impacts of loneliness.
Activities include sensory-based activities in Art for relaxation, Zen in the Den with meditation practices, and encouraging members to let loose on the Karaoke with a staff vs. members karaoke battle. Young Wiganers are also encouraged to wear green on Friday the 13th to gain free entry.
Loneliness amongst children and young people under the age of 18 has increased sharply during the pandemic with lockdown measures meaning that many children were spending long periods away from friends, teachers and families at a time when developing social relationships is particularly important. 
Wigan Youth Zone has access to a range of resources that allow young people to discuss what mental health means to them along with the opportunity to take part in a variety of projects to help make them feel less isolated or lonely. Some of the initiatives range in health programmes that cover physical, nutritional and mental health.
Hannah Jenkins the Culture of Health Coordinator at Wigan Youth Zone expresses: 
"We are proud to support Mental Health Awareness Week because the promotion of positive mental health is really important to us.  We understand the benefits of early intervention with young people, and the importance of providing them with the right tools and support to enable them to look after their mental health now and in the future. 
"As part of our commitment to the positive mental health of our members and young people within Wigan and Leigh, we have invested heavily in this area over the last year, including putting in place a new dedicated team of mental health Youth Workers and 1-2-1 Well-being workers."
Since September 2021, Wigan Youth Zone has conducted over 1,177 wellbeing 1-2-1s resulting in improvement in members' physical and mental health, and increasing young people's confidence and motivation.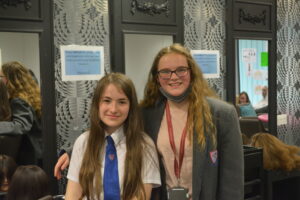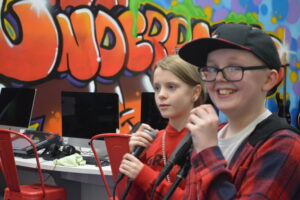 Throughout the week Wigan Youth Zone is exploring some of the mental health problems that young people face at work and the efforts Wigan Youth Zone does to improve their wellbeing and break the stigma of mental illness.
Operating seven days a week, young people can choose from over 20 activities each session including sports, arts, music, climbing, cooking and much more. The team also delivers developmental and support programmes such as young leaders' courses, employability schemes and a ground-breaking mentoring programme.