Wigan Youth Zone had an EGGcellent Easter!
In the two weeks Easter Half Term, Wigan Youth Zone had 723 smiling visits from young people throughout our eight Satellite Centres.
In partnership with Wigan Council and HAF funding, Wigan Youth Zone had the opportunity to offer an essential, community-based holiday provision for vulnerable young people in Wigan and Leigh.
With a Chocolate Factory and Candy Land experience for this year's theme, we delivered a fun, engaging and Covid-secure 8-day holiday provision in; Wigan, Norley Hall, Marus Bridge, Ince, Shakerley, Shevington, Lowton and Pennington.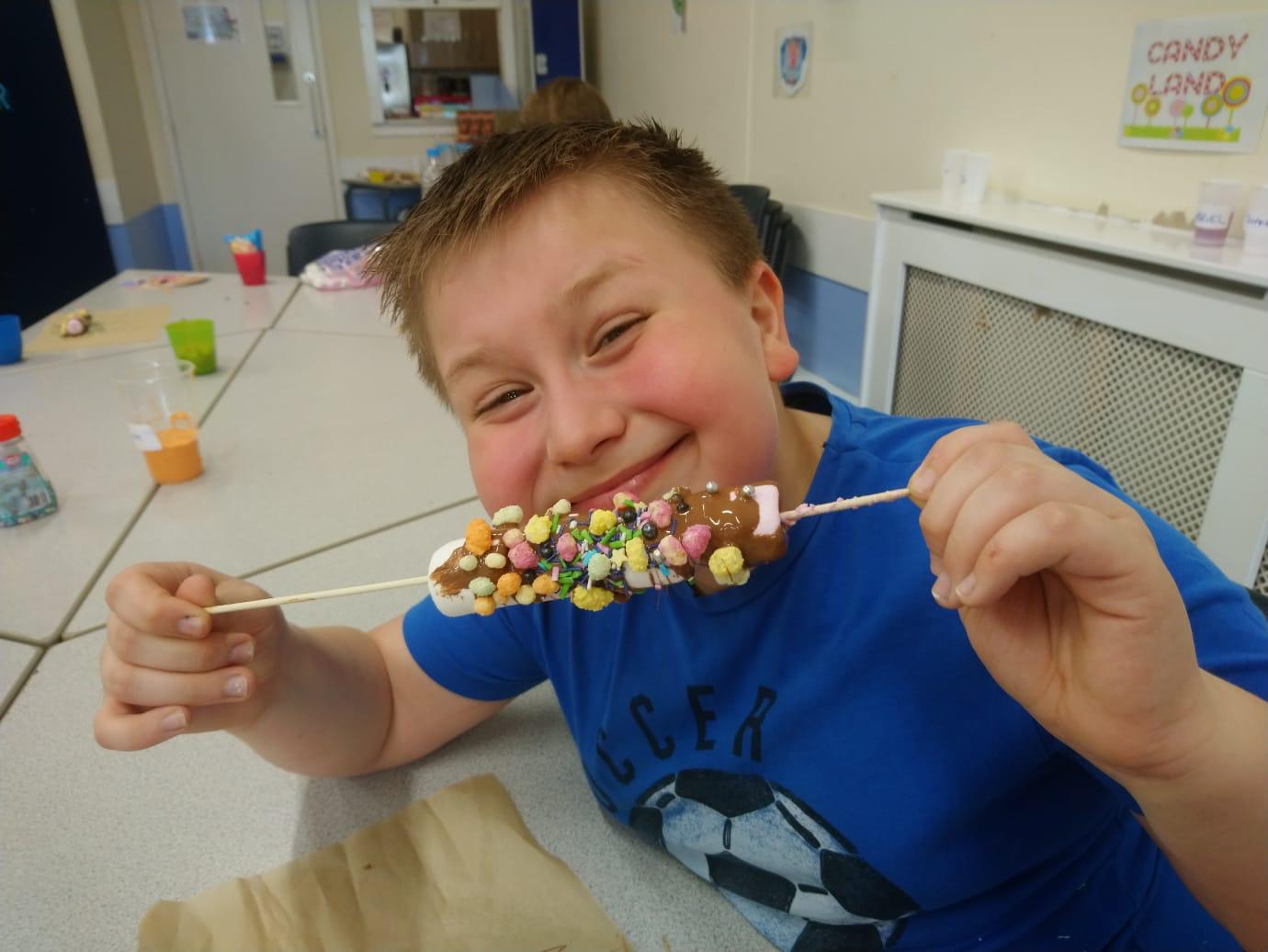 The WYZ Chocolate Factory experience included fun activities such as; the everlasting gobstopper hunt, inventing in the inventing room and chocolate making. All alongside our usual offer of games, challenges and creative activities which you would only ever get to experience at Wigan Youth Zone.
This theme ran throughout all of the community sights and gave the young people a taste of Wigan Youth Zone at their own doorstep!
 "I've loved it, especially making chocolate slime and tie dying"

"Thomas can't wait to come back again, that all he's talked about since the first day of attending" 
Holiday Club Manager Louise said;
"We know that the holiday provision is a vital support to many families and being able to provide this to so many young has been a great achievement. Wigan Youth Zone alone has offered 193 individual young people a space at the holiday sights."
The positive feedback from our Easter Holiday Club has just been so overwhelming!
 "I have two children in my care who thoroughly enjoyed the activities in February and again this week at Lowton community centre, one child who has autism has always struggled in the past, no sooner have I dropped him off, I'm on my way back for him, he can't settle. But with the youth workers at Lowton he feels so at home and relaxed, since February he has talked about the activities and asked when he can go again, so we were thrilled it was organised again this week, the girls there are brilliant with the children, a great team. Thank you so much."
Another parent said;
"I would like to pass on my heartfelt thanks to you and your team. My niece attended your Easter club at Norley Hall community centre and she loved every minute of it. She was very nervous at the start of the week, worrying if she would know anyone, all the anxious feelings Jess had completely disappeared in the first session. She had a marvellous time! The work you have done over the holiday period is fabulous, so from myself, Jess and her mum …thank you very, very much."
To make a donation click here: https://www.wiganyouthzone.org/donate/