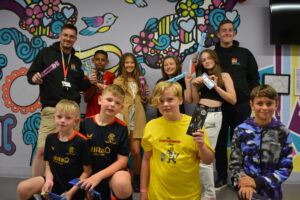 Wigan Youth Zone is proudly celebrating the 10-year birthday of its transformative Holiday Club program, which has played a crucial role in shaping the lives of countless young individuals and supporting families within the community.
The Holiday Club, a flagship initiative of Wigan Youth Zone, has been instrumental in providing a safe and stimulating environment for young people during school holidays. Over the years, the program has been accessed almost 37,000 times by young people, encouraging personal development, fostering friendships, and building resilience among its members.
Holiday Club Youth Workers have been the backbone of the program, One Youth Worker, who was once a member at Wigan Youth Zone, Olivia Disley, said, "The Holiday Club is an essential provision, allowing us to connect with young people and help them unleash their potential. Witnessing the positive changes in their lives has been so rewarding. I know from personal experience the importance of growing into adulthood at Wigan Youth Zone and that I wouldn't be the person I am today, or have experienced the hundreds of opportunities I did, if it wasn't for this charity. That's why I am back, giving back to the next generation."
Over the years, Wigan Youth Zone's Holiday Club has featured a variety of exciting themes, including Wild Western, Pirates, Winter Olympics, and Disney-inspired fun. In the past decade, the young people of Wigan and Leigh have enjoyed trips to London, Blackpool, Gulliver's World, and Conwy Castle, all made possible through the Holiday Club service. During the challenging 2020 lockdowns, Wigan Youth Zone's provision proved to be indispensable, as it hosted four-holiday clubs specifically tailored to their most vulnerable members, resulting in an impressive 1,799 visits.
Michelle, a carer, who relies on Wigan Youth Zone during half terms and summer holidays, said, "The experience at Wigan Youth Zone is incredible for my child. The staff's dedication and commitment go above and beyond, providing an incredible environment for the kids. With so many activities available, it relieves so much pressure as a carer. Throughout the day, my youngest makes numerous friends, engages in drawing, art, and dance, and always finds someone to talk to. I know she's safe, and the boredom-induced frustrations are a thing of the past, and it's reassuring that the staff ensure she receives her much-needed medication."
"Having an affordable holiday club like Wigan Youth Zone is so important in our community; a lot of children need it. I don't believe the staff fully grasp the incredible impact they have on the children of Wigan."
However, the Holiday Club's impact extends beyond fun and recreation; it has been a cornerstone of Wigan Youth Zone's Holiday Activities and Food Programme (HAF). This essential initiative has tackled holiday hunger by providing nutritious meals to young attendees, ensuring they receive the sustenance they need to thrive during the holidays.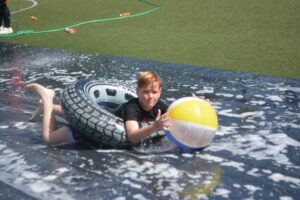 Throughout the past three years, Wigan Youth Zone has made significant strides in tackling food insecurity and enhancing the overall well-being of numerous young people in the Wigan and Leigh. In 2020, the charity began receiving funding from Co-Op in response to the pressing issue of Holiday Hunger, along with generous contributions from the likes of HAF, OnSide Network, Eric Wright Charitable Trust Foundation, and Cash 4 Kids. As a result of these efforts, the impact has been remarkable, providing over 17,000 nutritious meals served during school holidays in the last financial year and offering support to over one thousand families through the HAF program.
With the support of community partners, donors, and volunteers, Wigan Youth Zone has been able to sustain the Holiday Club for a decade, positively impacting the lives of young people and families in the borough.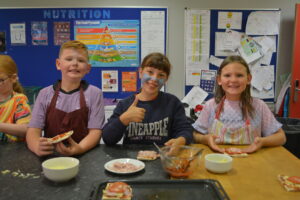 Anthony Ashworth-Steen, CEO of Wigan Youth Zone, expressed his appreciation, stating, "As we mark ten years of our Holiday Club provision, we can reflect with pride at our achievements over the past decade – none of which, would have been possible without the unwavering support from our community. However our work does not stop here, as we are seeing more and more families being dragged into poverty on our doorstep. Therefore, we are absolutely committed to doing whatever we can to make life that bit easier for young people and their families.
For 10 months, Wigan Youth Zone is encouraging the local community to participate in a life-changing 10ForTheNextGen campaign. For more information on how to support young people in your community, go to www.wiganyouthzone.org/ten-for-the-next-gen/ or, alternatively, email Lynsey Heyes at lynsey.heyes@wiganyouthzone.org. For more information on Wigan Youth Zones Holiday Club, please visit www.wiganyouthzone.org/what-we-offer/holiday-club/.