Summer Holiday Club may have come to an end, but the memories will last a life time.
Although it has been such an extremely difficult couple of years, we certainly made up for it over the last 6 weeks!
During the Summer Holidays, we recreated all those important events and holidays that we missed throughout the seemingly never-ending lockdowns. We've sang happy birthday, had pyjama parties, and we've also worn our Christmas jumpers in the summer!
In partnership with HAF and with the generosity of the local community, we have also hosted 5 Satellite Holiday Club Centres that provided a safe and Covid Secure provision for more young people around the Wigan Borough.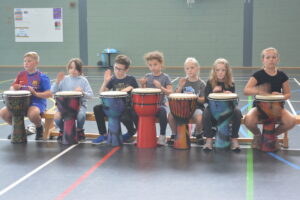 In the last six weeks, we have seen over 344 smiling faces from young people who made a combined total of 1,754 visits during our Holiday Club, including those in the HAF provision which provided over 600 free hot school dinners for vulnerable young people! We also went on 34 trips and arranged 230 activities a day across the whole provision resulting in roughly 2740 games and activities throughout the entire duration of holiday club!
One parent said "Just want to say a massive thank you to Wigan Youth Zone for all your help over the summer holidays. My 2 girls have loved attending the holiday sessions. Would like to mention Louise especially, always greeting the girls with a happy face and super communication skills with my girls. Louise brightens up anyone's day being such a happy member of your team, made me go to work smiling too. When I collect the girls at 3pm they can't wait to tell me all the fun activities they have done that day. We would definitely recommend Wigan Youth Zone to friends and family for future sessions. The value for money is brilliant. So until the next holidays – we thank you very much for all your hard work, support & dedicated team."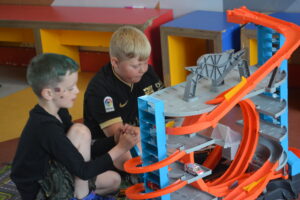 Another parent said "My friend from my day job said her children attending Monday to Thursday and loved every minute. They arrived at 8am and didn't get bored once, and got involved in all activities that were offered. Because of this she was able to carry on working throughout the summer.
It is hoped that with the continuation of such initiatives like the ones above, we will continue to give back to the wider Wigan and Leigh communities. To support the work of Wigan Youth Zone please visit https://www.wiganyouthzone.org/donate/