It's been a busy few months for team fundraising, with the return of our first Annual Ball since the pandemic raising over £35,000! The theme was 'Springing back into action', and what a night we had, our host Pete Pennington cer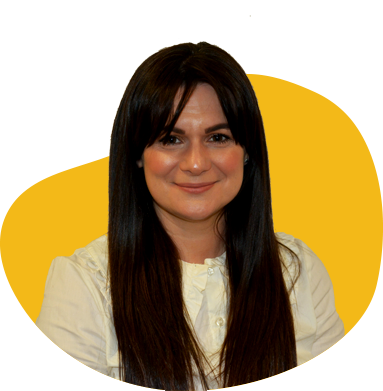 tainly put the FUN in Fundraising, with some literal money can't buy prizes up for grabs, including a chance to be included on a Wigan Athletic Squad photo a stunning 5ct diamond bracelet and a stay in  Barbados!
It would be fair to say that engagement with young people is absolutely exceptional at the moment, which I am delighted to tell you about. We currently have almost 5,500 members, which is higher than the number we had going into the pandemic, and we facilitated over 9,500 engagements with young people in the month of February, which is the second-highest we have had in a month since we first opened in 2013!
Our February Holiday Club, with its winter Olympic theme, also was very successful with 520 visits over the week made by 252 individual members which are brilliant! Of these, 79 members were entitled to free school and we gave a total of 220 free meals to these members.
January saw the launch of the Banish fitness sessions and the app being made free to use for our young people. Working with ex-Leigh Centurions prop and Super League player, Jamie Acton, the project is aimed at 12–19-year-olds to help improve mental health along with the benefits of regular exercise. The sessions have been great and we have 12 young people who would not have accessed the gym, now coming along to the session every Thursday.
We know that attendance at the Youth Zone has a number of positive impacts on young people such as increased confidence, reduced isolation and an increased likelihood to lead healthier lives, to name a few, and therefore the positive impact for our community is significant. Research has proven that every £1 invested in the Youth Zone, generates a value for the community of more than double.
We are delighted over the past few months to have welcomed even more patrons to the Wigan Youth Zone family including local businesses RadCat, Birkdale Insurance and Eatock Design and Build. At the beginning of the year, we launched our Charity of the Year programme, where companies can nominate the Youth Zone as their charity of the year, raising funds through in house fundraising and sponsorship. We are thrilled to announce that Interact Contact Centres in Wigan have joined us as our first Charity of the Year partner… committing to raising £10,000 this year!
On behalf of Wigan Youth Zone, I would like to thank everyone in Wigan and Leigh who support our work to enable us to continue this essential and life-changing work – we are exceptionally grateful. As a charity, we are reliant on all the support we receive to be able to do what we do best, giving the opportunity for young people in Wigan and Leigh to fulfil their potential.
If you know of a business or perhaps a supplier looking to support a local charity please do not hesitate to get in touch with Sharon at sharon.mclaren@wiganyouthzone.org or me at lynsey.heyes@wiganyouthzone.org. 
Lynsey Heyes – Head of Fundraising