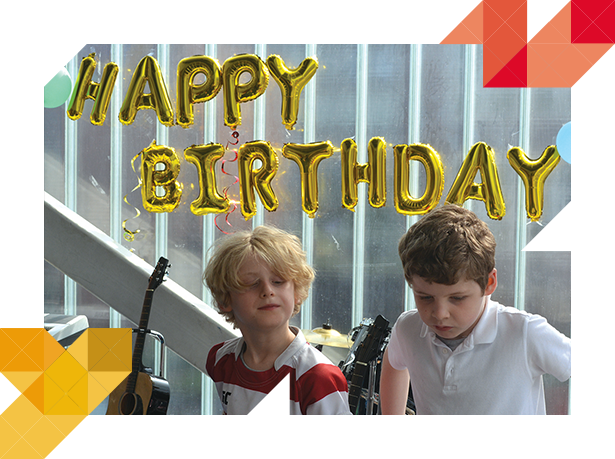 We are delighted to launch our '10 for the next gen' campaign to celebrate the milestone of Wigan Youth Zone turning ten, this June. Over the next 10 months we will be showcasing the phenomenal work of our charity since we opened, as well as sharing our plans for the next ten years and beyond.  
It would be fair to say that if you went back in time to 2013 and asked our Founders (Bill & Martin Ainscough and Dave Whelan) and our partners at Wigan Council and OnSide, what they would consider a successful investment into the young people in Wigan and Leigh by 2023 – Wigan Youth Zone would have surpassed their expectations in terms of the range of services offered and the levels of engagement the charity has facilitated.
Wigan Youth Zone has worked with over 30,000 young people who have accessed our services over three-quarters of a million times.
Through externally validated research, we know that there is a positive correlation between a sustained membership at Wigan Youth Zone and improvements in a variety of social, health, well-being and attainment measurements. We might never know which visit will be the one that turns out to be the lightbulb moment in the life of a young person – but we know it will come for each and every one who positively engages with our charity. Wigan Youth Zone has become a leader in its field for our accomplished work. Simply put, we change the lives of young people for the better.
Wigan Youth Zone is an ambitious charity, but our ambition can only go so far:
It needs people who are bought in to our vision.
It needs people like our staff and volunteer team.
It needs people like you.
Thank you to everyone who has believed in the value of inspiring and empowering young people in Wigan and Leigh to fulfil their potential over the past ten years and thank you to those of you who will become our supporters over the coming ten years – we could not continue our award-winning work without you.
Wigan Youth Zone officially turns double digits on 8th June 2023 and will be holding several events to celebrate, including a huge community celebration on the 10th of June. You can find more about Wigan Youth Zone's #10ForTheNextGen initiative here:  www.wiganyouthzone.org/ten-for-the-next-gen.
To learn more about how your business can get on board and support Wigan Youth Zone's #10ForTheNextGen campaign, contact sharon.mclaren@wiganyouthzone.org or visit the link above.