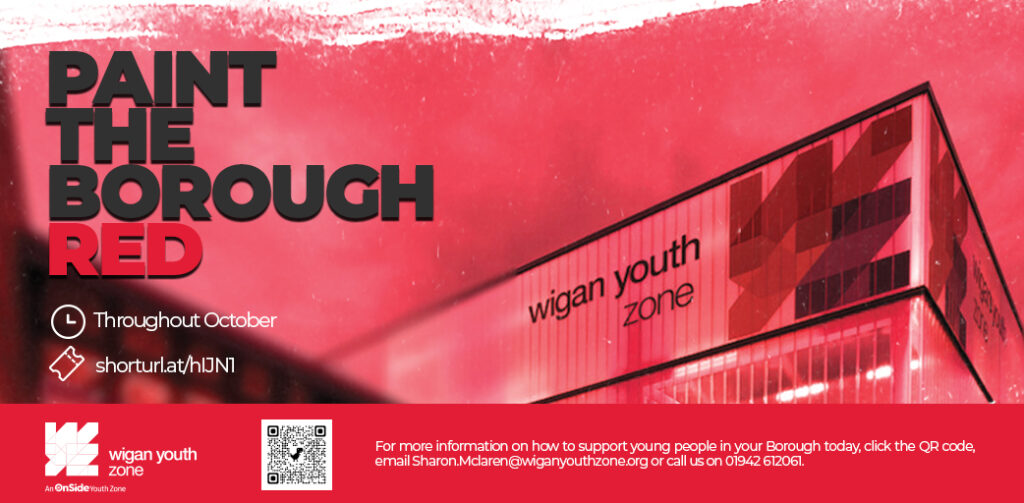 Wigan Youth Zone called on the local community to work together to support young people in Wigan and Leigh through the cost of living crisis as well as invest in them to fulfil their potential.
Based on Parsons Walk, Wigan Youth Zone launched their Paint the Borough Red challenge throughout October, raising over £8,000. The campaign brought local businesses together, all fundraising, to help Wigan Youth Zone assist families with the cost of living issues by offering a safe, warm and engaging environment where young people are inspired and empowered to fulfil their potential.
The campaign saw local businesses like JobCentre Wigan and NR Barton host a 'Red Day', where employees wore Red for the Day (Wigan Youth Zones' iconic colour) and got involved in red-themed challenges. Lowri Beck held their own Football Tournament, using Wigan Youth Zones football pitches, and Truline gunged the managing Director in Red Slime!
The Campaign was a borough-wide initiative that encouraged local businesses to raise vital funds showing their support. Businesses like JobCentre Wigan and NR Barton held Red Days in their offices, offering staff the opportunity to take part in red-themed challenges.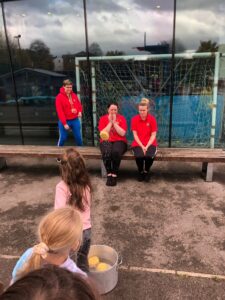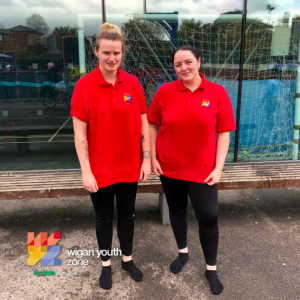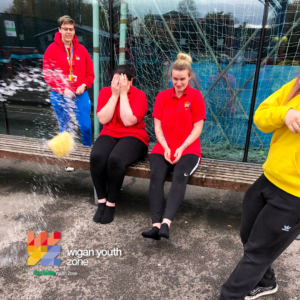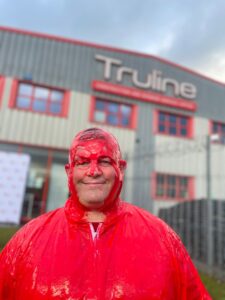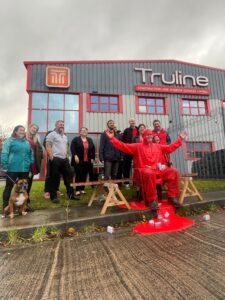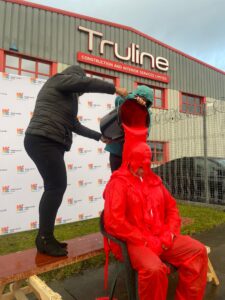 Lynsey Heyes, Head of Fundraising at Wigan Youth Zone, said:
"More and more young people are reaching out for help… but not enough are getting support. We are entering an unprecedented period of time, and although everyone is hurt by inflation, the impacts are not felt evenly across society. The upcoming months will cause hardships for many families across Wigan and Leigh, it's incredibly important for the community to come together and look out for each other.
"Our network brings together businesses to support our young people, which is particularly important as families are struggling with a number of challenges, including the rising cost of living. We will continue to provide young people with somewhere safe to go, something positive to do, and someone trusted to talk to."
The month-long campaign was a resounding success, with £8,000 raised to support the charity to continue offering highly-subsidised, quality services which have a proven impact on improving mental health, increasing confidence, reducing isolation and anti-social behaviour, increasing activity and improving health. Since opening in 2013, the charity has generated over £36m of social value for the Borough.
Wigan Youth Zone has positively impacted over 30,000 young people from Wigan and Leigh since opening in 2013, by inspiring and empowering young people to fulfil their potential. In order to continue supporting thousands more, the charity needs to raise £2m a year from the community, and there are a variety of ways to do this – from donating £5 a month via Direct Debit to becoming a Patron of the Charity.
Every £1 donated will generate more than double in social value for the Borough.
For more information on how YOU can support Wigan Youth Zone to invest in the next generation of young people from the Borough, please visit
https://www.wiganyouthzone.org/support-us/donate-today/ or contact sharon.mclaren@wiganyouthzone.org.