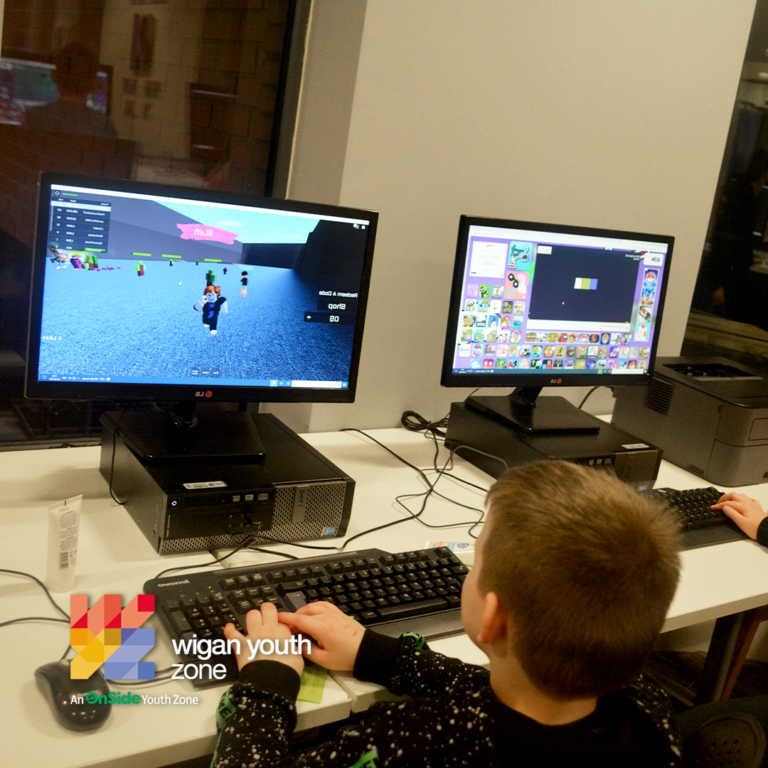 Safer Internet Day is a time to remind ourselves of all the ways technology can bring us together and how we can protect ourselves from unsafe and inappropriate content. So, it is important for young people and parents to talk about the dangers of social media and the impact of online behaviours that can lead to dangerous situations.  
Social media plays a large role in the daily activities of young people. A 2021 survey found that 91 percent of 15 to 16 year olds used social media, spending about 6 hours a day in front of digital screens. This poses a lot of risks to their safety, the upcoming Safety Internet Day is highlighting these dangers and raising awareness about having the conversation about being safe online. 
At Wigan Youth Zone we are helping raise awareness for Safer Internet Day taking place on the 7th of February 2023. We will be celebrating, and learning based around this year's theme 'Want to talk about it? Making space for conversations about life online'; along with encouraging young people to come for a chat. 
Here are some of our tips for staying safe online… 
Not everyone is who they say they are 
Think carefully about who you chat to and who you add as a friend online, especially when using apps like TikTok, Snapchat, or Discord. There are a lot of people who want to meet and chat online. You will all get to know each other better, but what if there is more than meets the eye? 
Keep your personal information private 
It's important to think before sharing information about yourself on social media. This might include where you live, where you work or where you go to school. Do not share this information with people who are not family or friends. 
Check your privacy settings 
We want you to make sure that you check your privacy settings on every site. This is particularly important for social media sites, where you may be sharing more information about yourself than you intended. By changing your privacy settings to only allow family and friends to see content that is shared, you will help keep what's going on in your life private. 
Think before you post 
We encourage all members to think before sharing on social networks, blogs, and message boards. Being mindful of who can see what you post online can save you not only embarrassment but also misinformation and damage to your reputation. 
If you are worried tell an adult, you trust 
If you have negative feelings about anything you see online, don't ignore them, and feel embarrassed. We want everybody to feel safe and happy. If you see something online that upsets you or feel uncomfortable, talk to an adult you trust.  
Wigan Youth Zone has a range of support or well-being mentors to help if you're struggling with Internet addiction, inappropriate content, or cyber bullying. So, if you are a young person or parent worried about online safety, you can check the Safer Internet Day website for more information https://saferinternet.org.uk/safer-internet-day/safer-internet-day-2023