My Wigan Youth Zone Journey
Over the past decade, Wigan Youth Zone has been delivering vital youth work services across Wigan and Leigh, we are proud of the legacy that we have built and the young people who thrive from this.
We are celebrating and reflecting on our 10th Anniversary and the impact we have had on Wigan's young people, their families and local communities.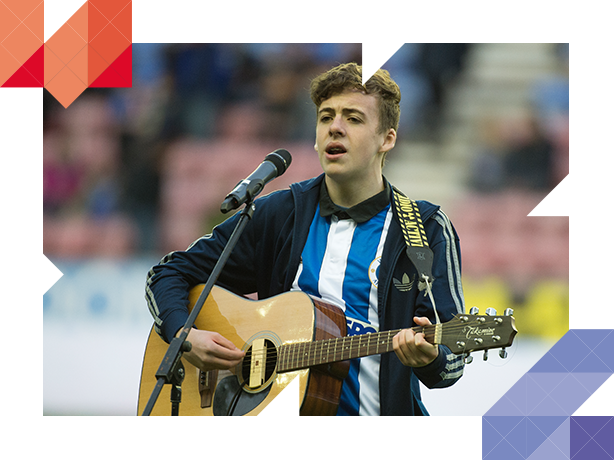 Owen Bolton, a hugely talented singer/ songwriter, who started attending Wigan Youth Zone back in 2013, believes that without the Youth Zone, the opportunity to realise and achieve his dreams would not have been possible. Fast forward to 2021, Owen has now graduated from a prestigious Performing Arts University in London, is an up-and-coming singer-songwriter, signed with an acting agency and now starring on the West End.
Saif has been a member of our Senior club since May 2021, and dedicated Young Leader for over a year. Despite many heart-breaking hurdles out of his control, Saif's positivity never waivers and he continues to thrive in many aspects of his life; a true inspiration to all that know him. Saif never misses any opportunity for his personal development, and anything that will help benefit WYZ and other Youth Zones across the Onside Network.