Renowned Health and Safety training Providers, Altruisk Risk Management, have recently announced that they will be partnering with Wigan Youth Zone and helping to raise much-needed funds for young people throughout Wigan and Leigh.
Throughout the year, funds raised by Altruisk will provide crucial services for young people around the borough. From providing life-changing opportunities to supplying hot meals and specialist equipment and so much more.
Altruisk is a family business established by Steve and Michelle McClean, based in Wigan. They are strongly committed to both qualities of service and advice and to developing proactive and personal relationships with their clients.
Altruisk Said:
"The past few years have been difficult for everyone, so as a result, we want to uphold our core values by giving something back to our local community. We thought a partnership with Wigan Youth Zone would give us this opportunity – to give back to the next generation and specifically the young people of Wigan.
We chose our name based on our core values – altruistic – unselfishly concerned for or devoted to the welfare of others, true – in accordance with fact or reality and risk – a situation involving exposure to danger – Altruisk seemed the perfect combination."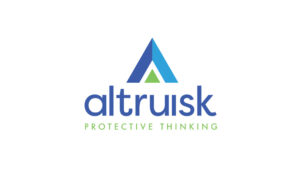 As part of their Charity of the Year partnership, Altruisk is planning to take on Mount. Snowdon later this year to raise funds for the youth centre and have also offered to provide free first aid training to young people on our "Future You" programme, which aims to give young people aged 18-24 the skills needed to progress onto education or employment.
Lynsey Heyes, Head of Fundraising for Wigan Youth Zone said:
"On behalf of the Fundraising team and all the staff at Wigan Youth Zone, I would like to say a huge thank you to the whole team at Altruism. By choosing Wigan Youth Zone as their Charity of the Year partner they will really help us keep on providing the life-changing youth work we do here every day at Wigan Youth Zone. We cannot wait to fundraise with you! It's truly humbling to see Wigan's business community make such a commitment to the young people we serve, thank you once again."
"Everything we do is about partnership. Without the ongoing support from major donors, local organisations, community groups and individuals that can give regularly however big or small, we wouldn't be here."
Wigan Youth Zone is a multi-million-pound facility in the heart of Wigan which provides daily activities, support and opportunities for young people throughout Wigan and Leigh. The youth centre relies on donations and support from business investments along with kind donations from the local community. The charity needs to raise a minimum of Two million pounds every year to keep its doors open. Every donation goes towards ensuring better futures for young people and making sure that opportunities and support are readily available to all those in need.
Wigan Youth Zone is only possible thanks to a partnership between the local council, young people, local businesses and philanthropists, who contribute to its annual running costs.
For more information on how YOU can support Wigan Youth Zone in their pursuit to provide somewhere to go, something to do and someone to talk to for all young people, please contact lynsey.heyes@wiganyouthzone.org