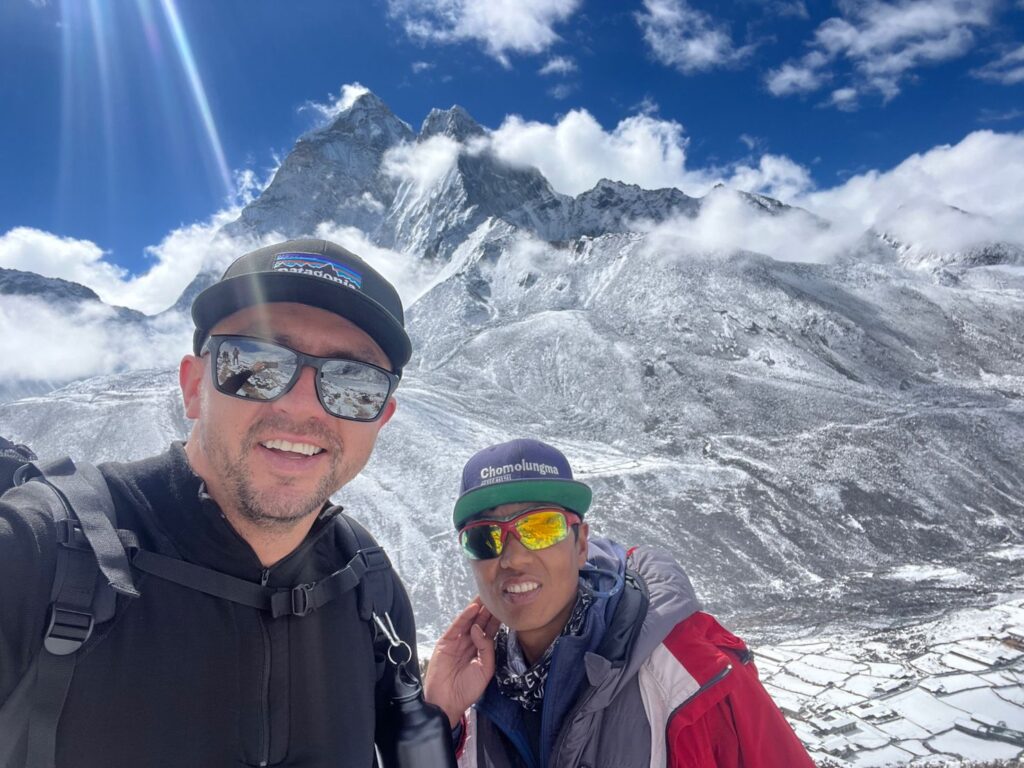 Director of MAC Construction, Billy Aspey, has completed his epic journey to the Everest base camp, raising over £10,000 for Wigan Youth Zones 10 For The Next Gen Campaign! A passionate supporter of the local Youth Charity decided to take on this once-in-a-lifetime adventure to help Wigan Youth Zone continue vital work with young people in the borough. 
Billy started his trek on 25 March and reached the base camp on 4th April after 10 days of walking through some of the world's most stunning and challenging landscapes. He faced high altitudes, freezing temperatures, steep slopes and rocky trails but never gave up on his goal. He was accompanied by a team of experienced guides and porters who helped him along the way and ensured his safety and comfort. 
Director of the family-run construction company based in Wigan specialising in social housing contracts & building projects, Billy Aspey, said: "It was an amazing experience, and I'm so proud of what we have achieved. It was hard work but also very rewarding. I saw some incredible sights and met some wonderful people. I'm so grateful for all the support from my family, friends and colleagues, who sponsored and cheered me on. I'm also delighted that we have raised so much money for Wigan Youth Zone, which is a cause very close to my heart. They do an incredible job of supporting young people in our community and giving them opportunities to grow and thrive. I hope MAC Constructions' donation will make a difference and help them continue their fantastic work." 
Wigan Youth Zone is a state-of-the-art facility that offers a range of activities and services for young people aged 8-19 (or up to 25 for those with additional needs). The charity aims to provide a safe and positive environment where young people can have fun, learn new skills, make friends and access support from qualified staff and volunteers. Wigan Youth Zone is running its 10ForTheNextGen campaign, which aims to raise extra funds to secure its future and ensure it can deliver high-quality services for the next generation of young people.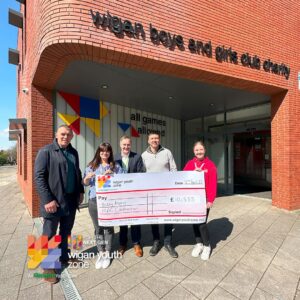 Lynsey Heyes, Head of Fundraising at Wigan Youth Zone, said: "We are blown away by Billy's incredible achievement and generosity. He is a true inspiration and a great ambassador for our charity. We can't thank him and the team at MAC Construction enough for taking on this challenge and raising such a fantastic amount of money for us.  Their donation will make a huge difference in the lives of thousands of young people in Wigan who rely on our services. We are so proud of him, and we hope he enjoys a well-deserved rest after his amazing adventure." 
For 10 months, Wigan Youth Zone is encouraging the local community to participate in this life-changing campaign. There are opportunities for families and individuals, professionals and friends all over the borough to participate in activities to raise money and awareness for Wigan Youth Zone's Charity and the Young People they serve. For more information on how you can support Wigan's young people go to https://www.wiganyouthzone.org/ten-for-the-next-gen/ alternatively, email Lynsey Heyes at lynsey.heyes@wiganyouthzone.org