On Tuesday 8th and Wednesday 9th March, Wigan Youth Zone celebrated #InternationalWomensDay2022.
International Women's Day is celebrated each year around the world, originating in 1911. Each year, women across the planet join together in solidarity and celebrate their achievements. This day is important, as it is a day to celebrate women, a day to raise awareness on equality, and take a look at influential female role models through history.
This year's theme is #BreakTheBias, and focuses on recognizing gender bias, finding ways to challenge it and striving for a more gender-equal society.
Wigan youth zone celebrated on both their junior and senior sessions. These sessions featured a party and DJ'ing in the REC area, education in influential women throughout history, such as Rosa Parks and Florence Nightingale, and the day was even topped off with dancing to Beyoncé's "run the world" as well as other popular women empowerment songs.
At Wigan Youth Zone, we see an amazing bank of young women in our centre every single day. We are consistently blown away by the skills on show. Whether it's in our sports hall, in our art department, or elsewhere in our youth zone, there is no end to the talents our members display.  We are proud of all of our young women, and are honoured to be a part of their journey.
Hannah Jenkins, our Health and Wellbeing Co-ordinator Said:
'Our International women's day event this year was our biggest yet spanning over 2 days for both our junior & senior members. Something I loved seeing this year was our female members discussing the women who've come before them and paved the way for the equality they still strive for and this year we had more young men than ever engaging in these conversations. It's been inspiring to see how empowered our female members have become to take charge of their future and push the current boundaries placed on young women and girls.'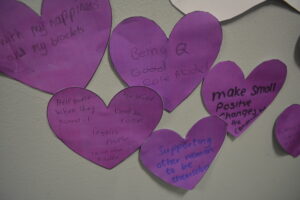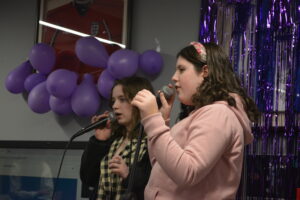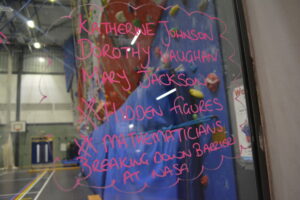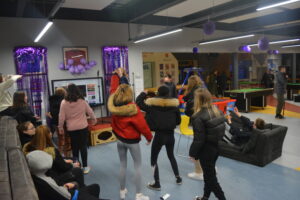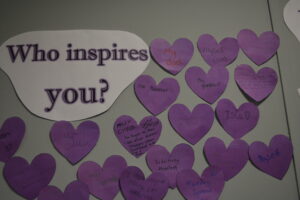 Currently, 43% of our members are female, with 44 female members of staff. Throughout the last six months, we have seen over 14858 engagements for female members on our sessions. On our sports sessions, we saw 1665 female members engage in 8659 activities.
Wigan Youth Zone aims to empower women every day of the year. From initiatives such as our empowHER group to providing equal opportunities for all of our members. We promise to continue maintaining our equality-based atmosphere. Always.